About Kirk DeWindt
Identify and pursue your fitness goals with a committed and supportive personal trainer.
My passion for personal fitness has always been innate. From a young age I realized working hard was accompanied by the satisfaction of accomplishment. Through my own dedication to fitness, I discovered we truly are capable of greatness. As a collegiate All-American in track I was able to reap the rewards of hard work. My passion continued to grow, and I went on to complete a degree in Exercise Science & Nutrition. Since then, I have taken it upon myself to help others discover their true potential – or in other words, to "Find Their Fit". I founded Kirk DeWindt Personal Training on this belief in 2010 with the intention of giving each client individualized, dedicated, and effective fitness training.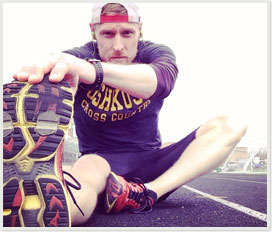 1

You gain accountability.

2

You gain guidance.

3

You gain motivation.

4

You gain total support.
Please give me the privilege of helping you Find Your Fit.
Get Started Today with Kirk DeWindt Personal Training
Contact Kirk for Your Training Session and Consoltation